Stage Three Touch Football
30 Oct 2019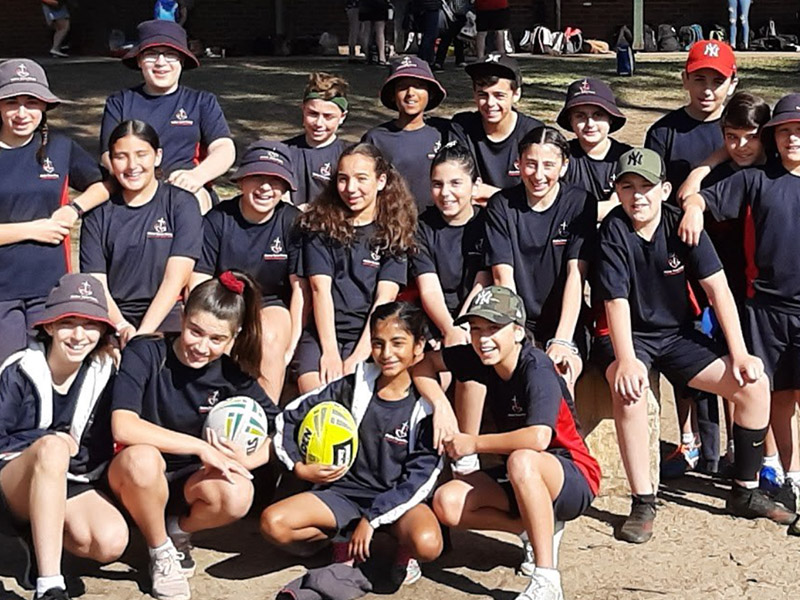 On the 27th of September we had a number of children from Stage 3 represent MTP at the Stage Three Touch Football Gala Day.
They displayed a great deal of enthusiasm, sportsmanship and talent on the day. Special mention needs to go to the Boys team as they were winners of their pool and came away from the day as undefeated. Congratulations to all the children involved:
Stage 3 Girls
Annalise (Yr6), Akshara (Yr6), Isabelle (Yr6), Lori (Yr6), Sammi-Lee (Yr6), Alannah (Yr6), Eloise (Yr6), Giselle (yr6), Georgia S (Yr6) & Daniella (Yr6).
Stage 3 Boys
Ethan (Yr5), Joel (Yr5), Rakshaan (Yr5), Christian (Yr5), Max (Yr5), Jackson (Yr5), Michael (Yr5), Kailan (Yr5), Andrew (Yr6), Nicholas E (Yr6) and Jean (Yr6).
A massive thank you goes to all our helpers who gave up their time - parents who were coaches and managers, the students from Marist who refereed and all those parents who cheered the teams on throughout the day.
Facebook
21 Sep 2023

Heartlinks Highlights Term 3 Week 10 - MTP Wrtiers' Festival 2023. Check out some of the great writing from our recent Writers' Festival - well done MTP authors.

08 Sep 2023

Heartlinks Highlights - Term 3 Week 8 - Father's Day. In this week's video, our MTP students share some beautiful reflections on their Dads.