Facilities and Resources
Mother Teresa provides modern learning spaces that support collaboration and enhance a variety of educational experiences.
The learning spaces at Mother Teresa are designed to enhance the learning opportunities of our students.
From the latest technology to flexible seating options and adaptable class sizes, students will learn how to work both independently and as part of a small or large group depending on the task at hand.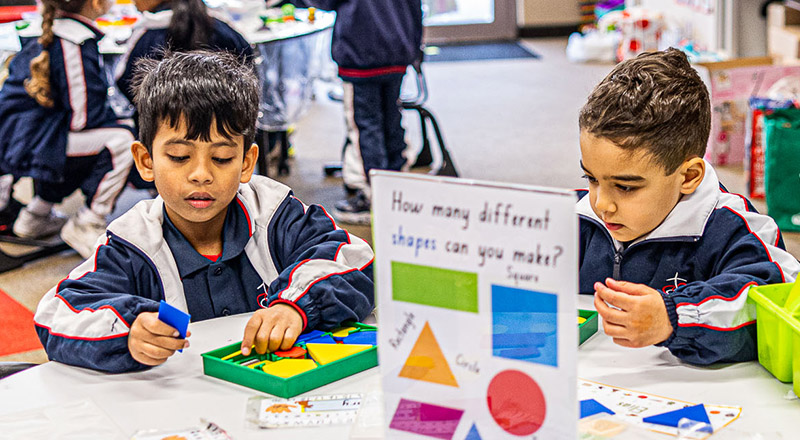 Learning Spaces
We believe teaching is not confined to four walls, which is why we use a range of different spaces to engage students in their learning. Each grade level is assigned a learning studio which is a dynamic and innovative space that supports a variety of activities.
Each learning studio opens on to an outdoor learning space, allowing educational experiences to spill out into the fresh air and make use of the natural environment wherever possible. Students and teachers also have access to breakout spaces for individual and small group instruction.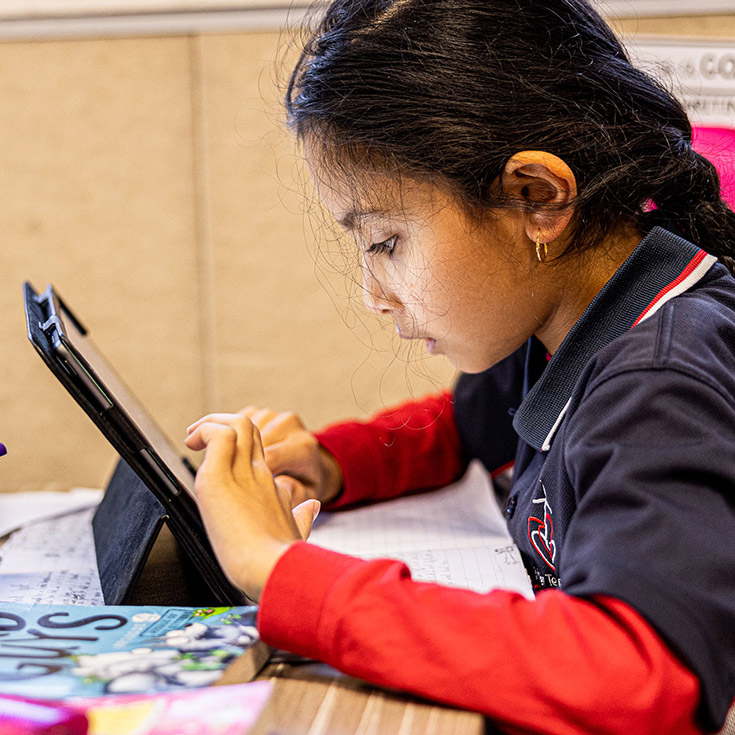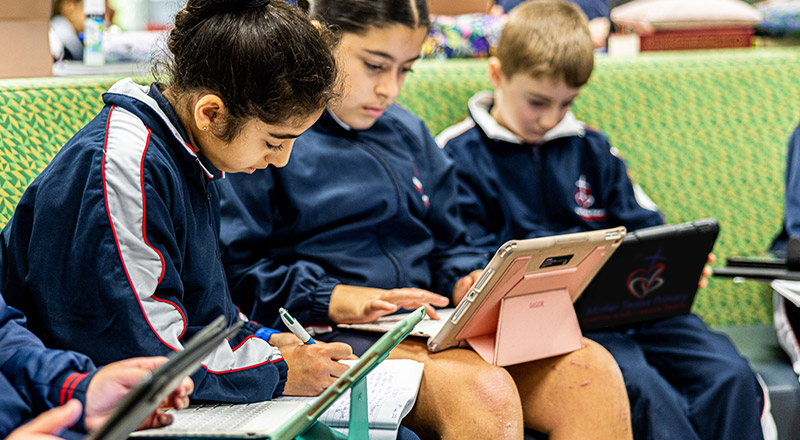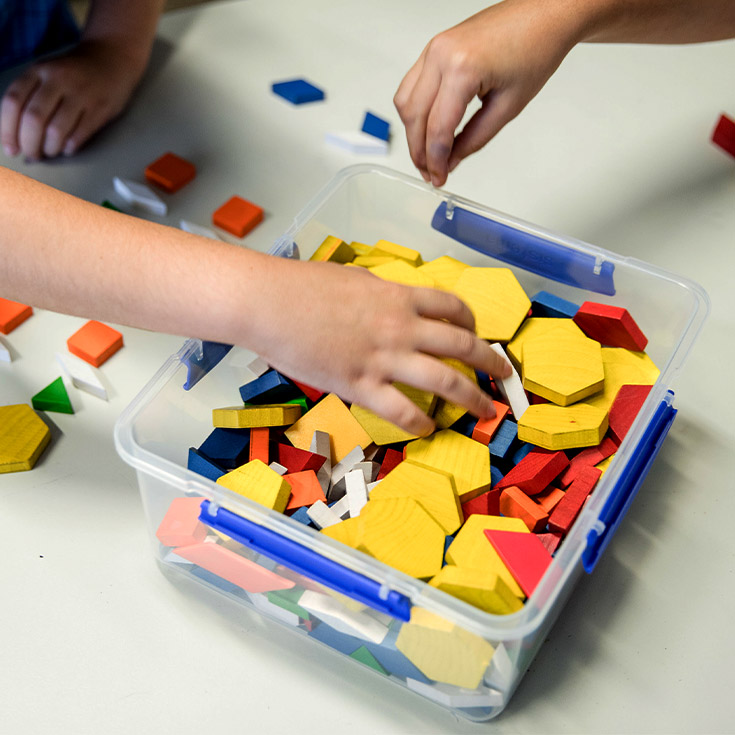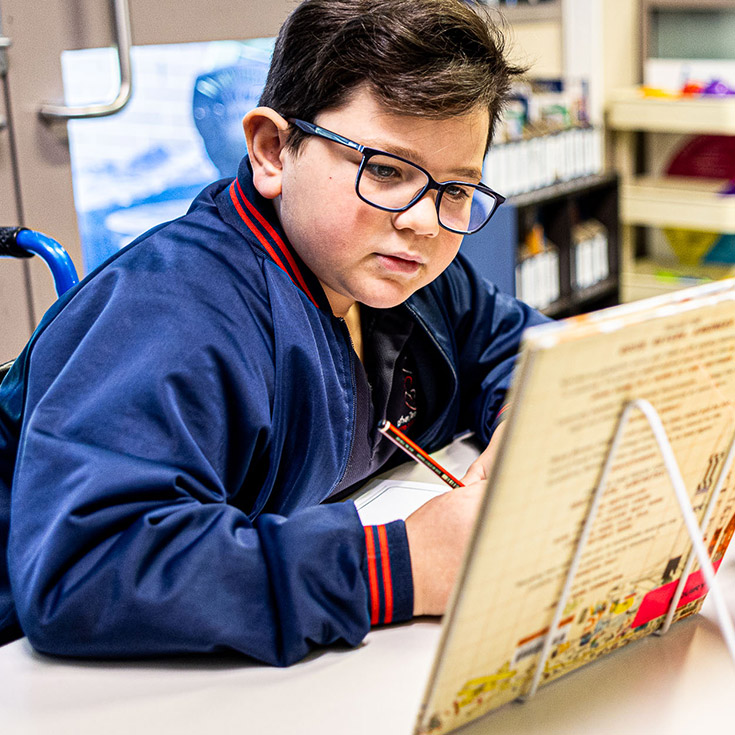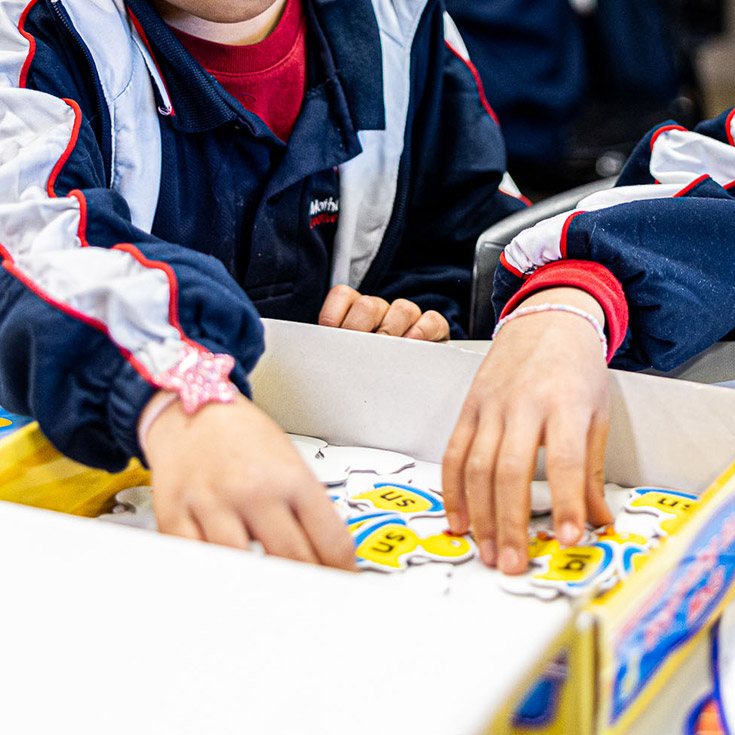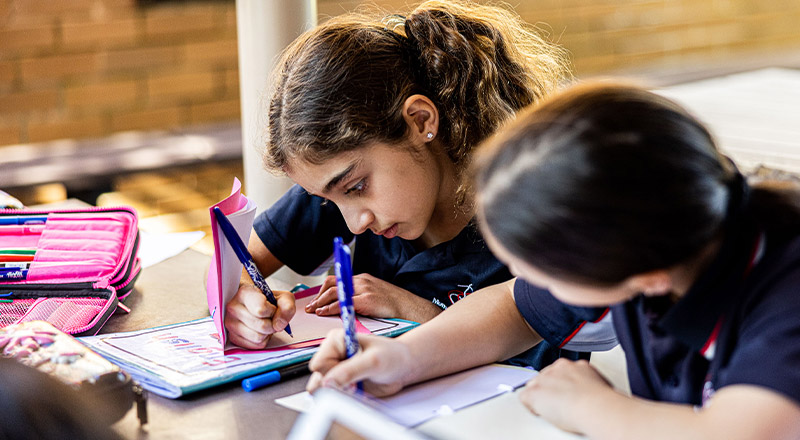 Outdoor areas
Students at Mother Teresa also enjoy making the most of the school's outdoor areas. These include gardens, large outdoor games (chess and connect four), chalkboards, creative outdoor construction play and sand play. We encourage active play with soccer fields and handball courts and provide all weather play options under our Covered Outdoor Learning Area (COLA).