Principals' Pilgrimage to sacred sites in Australia strengthens school leadership
02 Jul 2018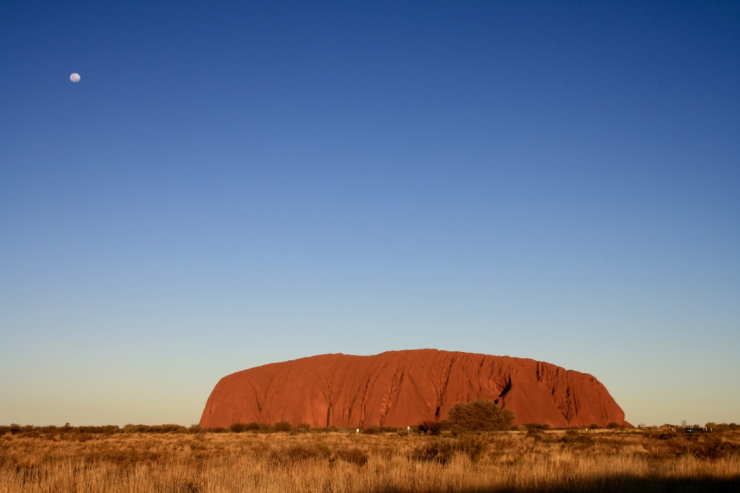 Uluru just before sunset.
Principals from across the Diocese of Parramatta recently embarked on an Australian pilgrimage, visiting sacred sites and places of spiritual significance including Penola and Uluru.
Pilgrimage Chaplain and Sacred Heart Parish Westmead Administrator, Fr Walter Fogarty, celebrated Mass at locations including Mary MacKillop Chapel in Adelaide and Kata Tjuta (Olgas) in Central Australia.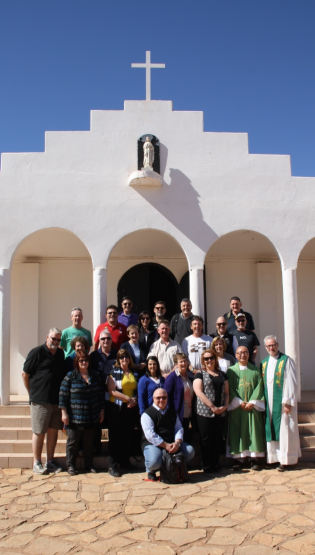 Group photo in front of the church at the Santa Teresa Mission after mass with the community.
Executive Director of Schools, Greg Whitby, said the pilgrimage was an important formation opportunity for schools leaders.
'It's not only important that we have excellent educators but we need leaders who witness to the Catholic worldview,' Greg said. 'The pilgrimage provided an opportunity for our school leaders to spend time in prayer and reflection on how they can strengthen their leadership.'
Mother Teresa Primary, Westmead Principal, Gary Borg, said the pilgrimage allowed him the opportunity, space and companionship to understand the life and spirituality of St Mary MacKillop.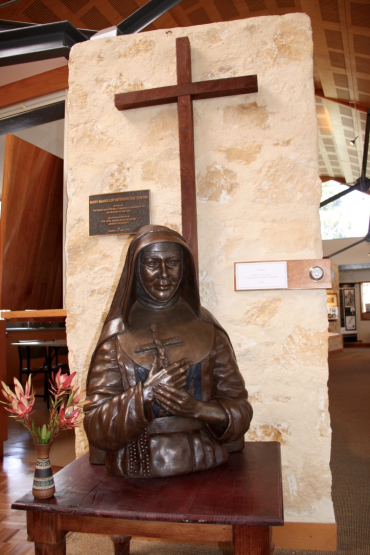 Statue of Mary MacKillop at Penola.
'Through the people we encountered and the stories told, we began to understand how this ordinary woman lived an extraordinary life,' Gary said.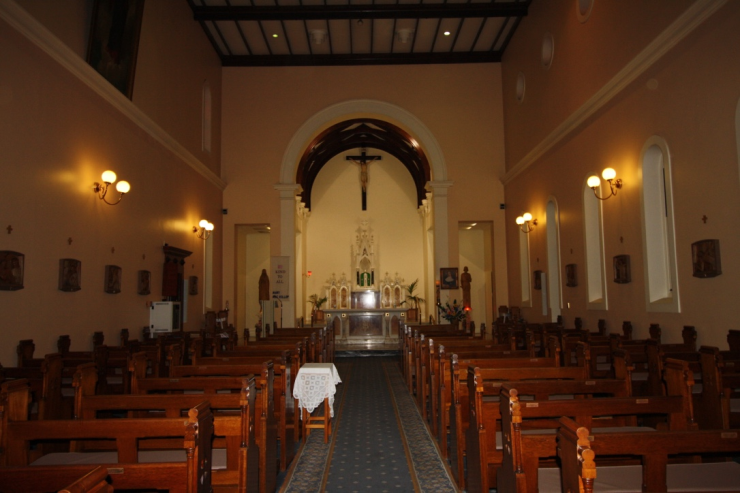 St Joseph's Chapel, Kensington in Adelaide where Mary MacKillop established a chapel and school.
Sacred Heart Primary, Westmead Principal, Mary Harb, said that the pilgrimage reflected the significance that Mary placed on having fun and being open to whatever life brings us in each moment.
'During the celebration of Mass in Penola, Fr Walter reflected in his homily that we must "see with the eye of the heart" and, like Mary, enjoy ourselves, be happy and above all serve the Lord with a big heart,' Mary said.
'In the busyness of our lives and the demands of being connected 24/7 we often forget to switch off and connect with the people around us, to see with the eye of the heart, to find the joy in every circumstance.'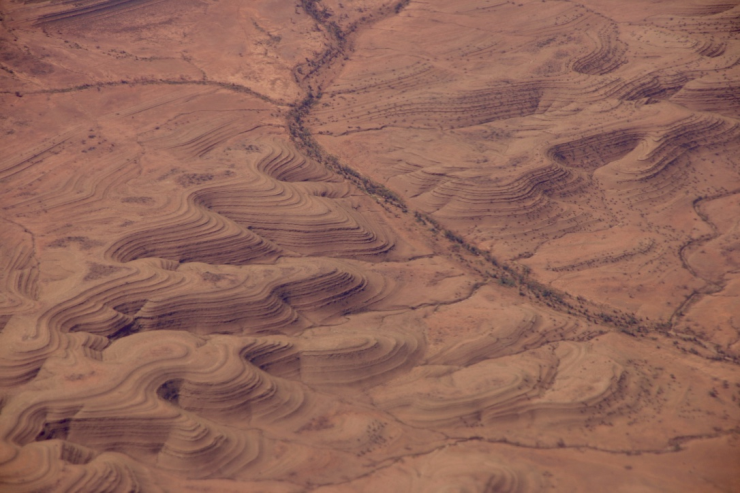 The view of the desert pilgrims saw as they headed home.
'Everyone has a cross to bare and while we may feel our crosses are more difficult at times, we are challenged to have courage, to trust in the Lord, and like Mary believe in the providence of God,' she said.
Xavier College, Llandilo Principal, Michael Pate, said the journey was a meaningful formation experience for all.
'The pilgrimage into the desert allowed me to realise that the heat of the desert leaves us nowhere to hide and the cold of the night reminds us that without the constant flow of grace and divine energy we cannot exist,' Michael said. 'Both St Mary of the Cross and our Aboriginal brothers and sisters remind us that in the desert we have no option but to let God be God.'
Photographs thanks to Emmaus Catholic College Principal Brad Campbell.
Facebook
21 Sep 2023

Heartlinks Highlights Term 3 Week 10 - MTP Wrtiers' Festival 2023. Check out some of the great writing from our recent Writers' Festival - well done MTP authors.

08 Sep 2023

Heartlinks Highlights - Term 3 Week 8 - Father's Day. In this week's video, our MTP students share some beautiful reflections on their Dads.