Our Very Own Art Gallery
02 Aug 2018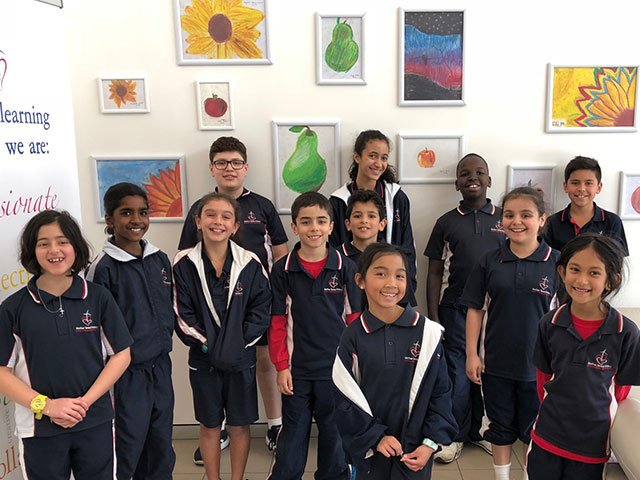 This week we had the pleasure of launching our very own Mother Teresa Primary School Art Gallery!
Twelve students from across the school have had their artwork displayed in the parent foyer of the school, allowing parents to view their work and the gallery when visiting the office.
Mrs Wilkes and Mrs Devlin selected these artworks for our first display and throughout the year the display will change to reflect a variety of student work. Our community are very welcome to spend some time in the parent foyer at school to appreciate the products of our fabulous and creative students.
A special thank you to Mrs Wilkes for sharing your knowledge and skills!
Congratulations to Chloe in MLS2, Raylene in JLS2, Maddysen in JLS3, Alyssa in SLS4, Anyka in MLS3, Elyse in MLS3, Jacob in MLS1, Oliver in MLS2, Isabelle in SLS1, Francis in MLS1, Andrew in SLS1and Elijah in SLS4.
We can't wait to see what other work is added to our gallery!
Facebook
21 Sep 2023

Heartlinks Highlights Term 3 Week 10 - MTP Wrtiers' Festival 2023. Check out some of the great writing from our recent Writers' Festival - well done MTP authors.

08 Sep 2023

Heartlinks Highlights - Term 3 Week 8 - Father's Day. In this week's video, our MTP students share some beautiful reflections on their Dads.