A Night of Bingo and Dancing
17 Aug 2018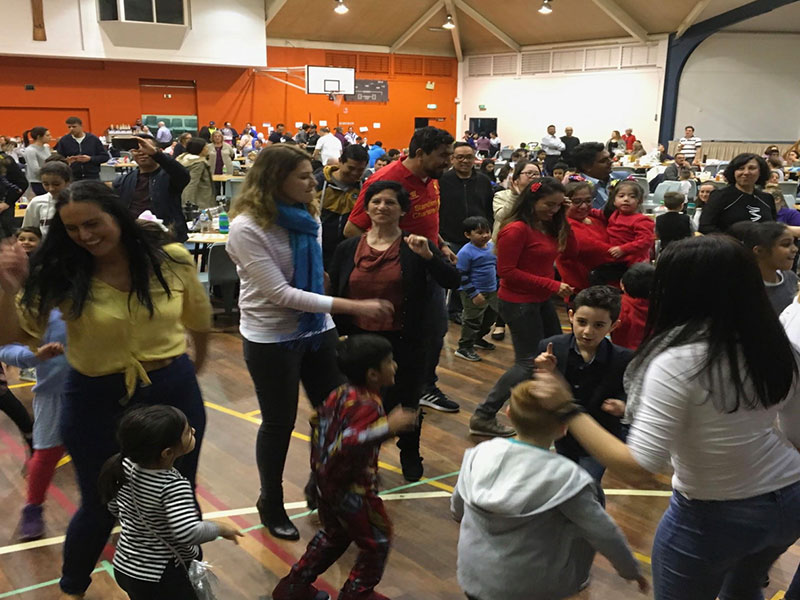 Last Friday night (the 10th of August) our school community gathered for a night of bingo, dancing and a whole lot of fun. This night is highly anticipated and serves as our main annual fundraiser for school resources.
Our parents and students danced the night away in the school hall while enjoying the opportunity for a game of bingo. We were extremely impressed with the diverse range of dance moves that our parents had to show!
Our Faith in Action Team also performed a song on the night for the Mother Teresa community.
John in Kindergarten said "I was really happy when I got a prize for my dancing", with Omonye from Kindergarten saying "I liked dancing with my family and friends - it was lots of fun!"
According to students, Mr Moritimer stole the dance floor, with students describing him as the "best dancer in our school" along with Mr Wallis as the school's comedian telling a variety of "some really funny jokes".
Thank you to all of the families and staff who were involved in the planning, preparation and celebration of the night, as well as the companies and individuals who donated gifts and vouchers for prizes to be used for the night.
We're already planning our dance moves for next year and we can't wait to see you all on the dance floor again!
Facebook
21 Sep 2023

Heartlinks Highlights Term 3 Week 10 - MTP Wrtiers' Festival 2023. Check out some of the great writing from our recent Writers' Festival - well done MTP authors.

08 Sep 2023

Heartlinks Highlights - Term 3 Week 8 - Father's Day. In this week's video, our MTP students share some beautiful reflections on their Dads.