Our changing world needs creative kids. Mother Teresa Primary provides a Catholic education that is relevant, personalised and meaningful for your child. Our vision and mission are inspired by the compassion and outreach of Mother Teresa, and forms the basis of all we do.
Our school has a unique approach to teaching and learning, with our students organised into stage groups in flexible learning spaces. This allows our teachers to use cooperative learning strategies in small groups that provide for your child's individual learning needs.
---
School Logo and Crest
Something that you and your children see and touch each day is our school logo and motto. The school logo challenges us to look outward into the larger world, where the love growing in our hearts, reaches out with compassion to embrace all of life.
The Cross
The cross symbolises Jesus' ultimate act of compassion. Mother Teresa Primary is a Christ-centred community that sees its mission, like Mother Teresa, to bring dignity and compassion into the lives of those less fortunate than ourselves. To seek, like Christ, the poor, the outcast and those who are seen as unloved.
The biggest disease today is not leprosy or tuberculosis, but rather the feeling of being unwanted, uncared for and deserted by everybody. The greatest evil is the lack of love and charity, the terrible indifference towards one's neighbour.
The Heart
In the words of Blessed Mother Teresa, we can do no great things-only small things with great love.
The heart is a powerful ancient symbol. Our school nurtures the spiritual life of each of its members and develops a loving community based on respect, justice, honesty, integrity and hope. The heart also provides a strong connection with our Parish community and our sister school, Sacred Heart Primary.
The 'dual heart' symbol represents our desire to be connected to the ever-embracing heart of our loving God. The outward direction of the cross from the heart shows that to be Christ-like is to be of service to each other and show care for our world.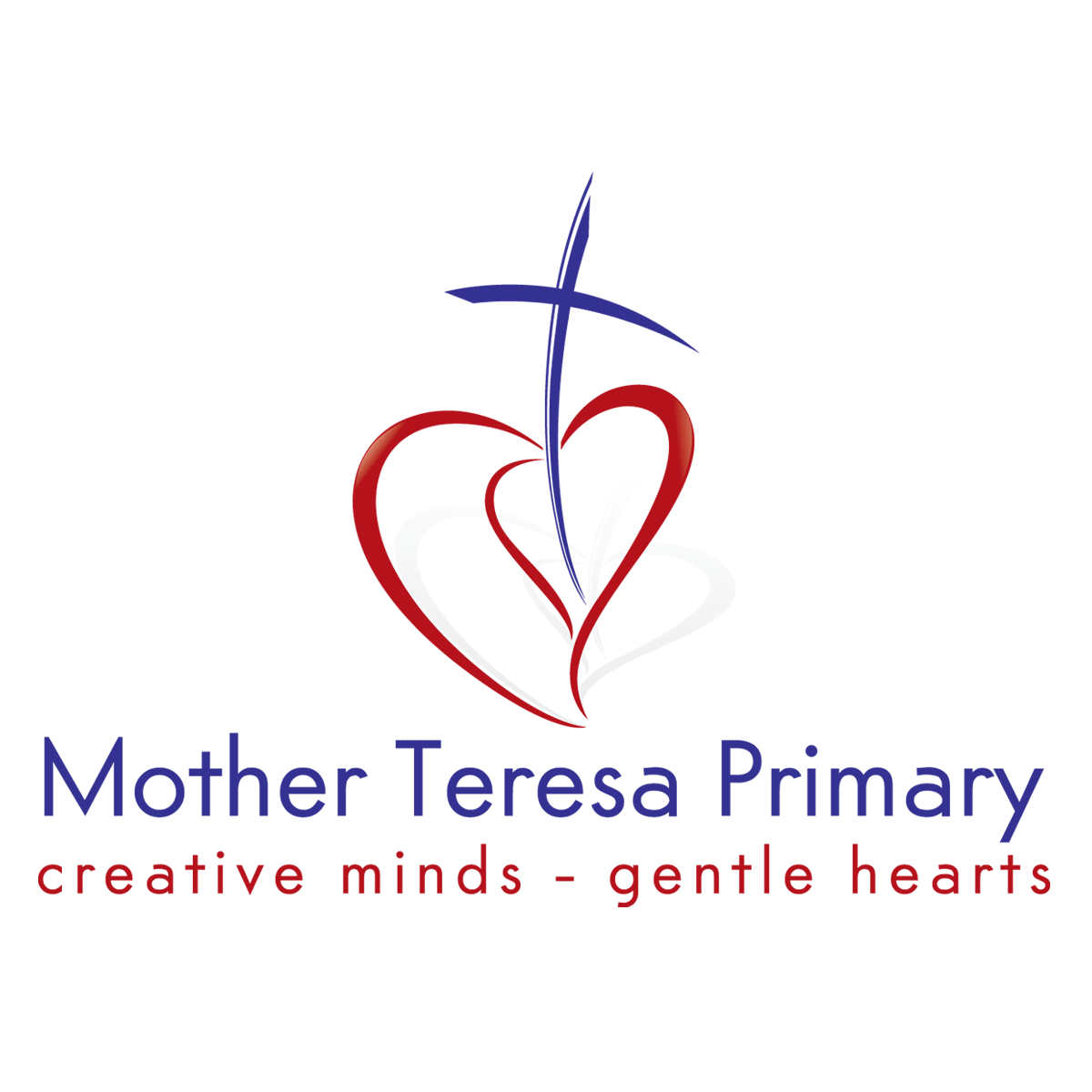 ---
Our Motto
Creative Minds
"Fulfilling potential is not about busyness it is about being synergetic…. Being synergetic is recognising the unique combination of gifts and talents that every individual has and working with these to bring out the genius within." (Mark Treadwell).


The students of today and tomorrow must have the skills to survive and the creativity to thrive in a world characterised by continuous change and global citizenship. In each student we need to develop the capacity to become creative, independent learners able to assess his or her learning needs, and able to develop learning skills to meet those needs.
Gentle Hearts
"As you think in your heart, so you are" (Prov. 23:7)

Our students will require compassionate attitudes and values to participate in a world that is both multi-faith and multicultural. Our school practises Christian meditation ('Prayer of the heart') to develop a contemplative and compassionate spirit in the whole school community.