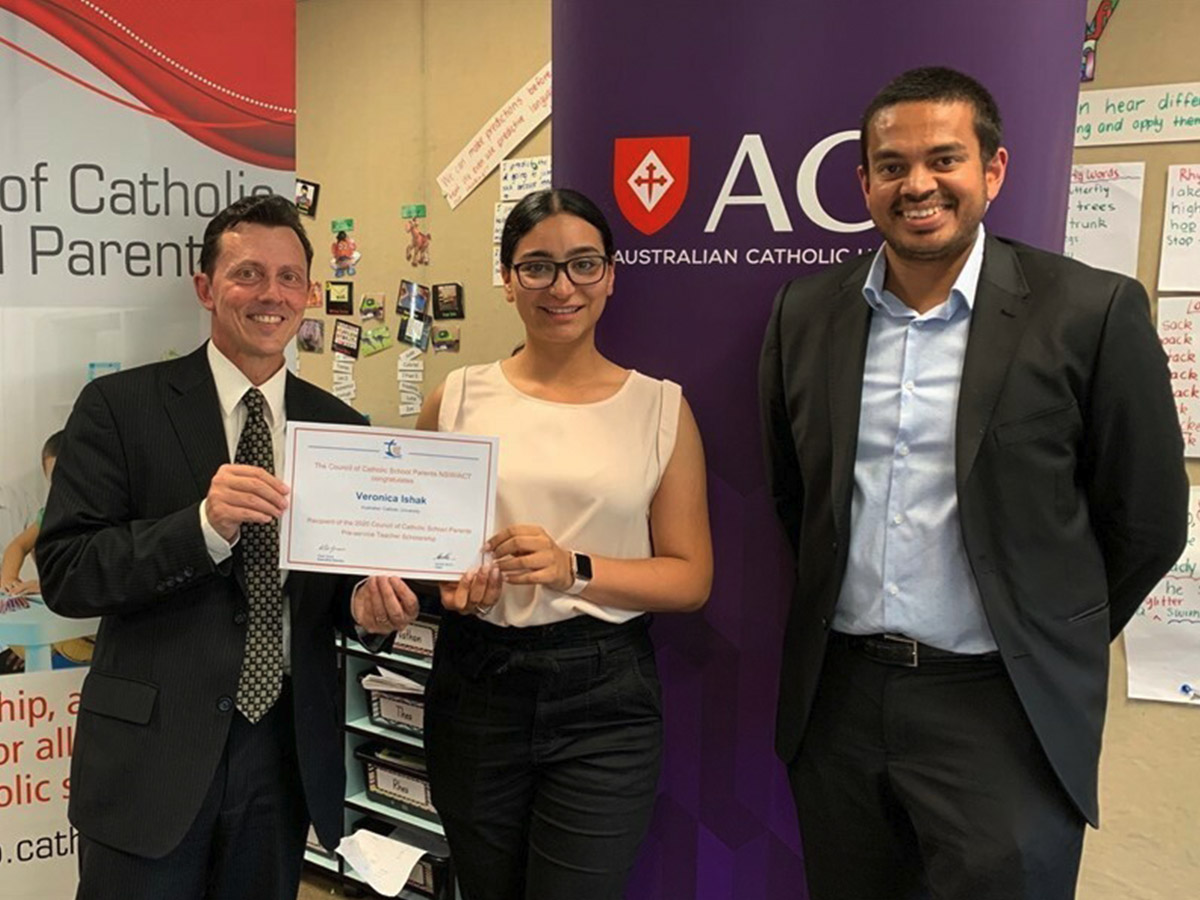 Peter Grace, Veronica Isnak, Dinadoo
To promote and support parent engagement, CCSP has for several years provided a scholarship to a pre-service teacher at Australian Catholic University (ACU). The scholarship acts as an incentive to further their understanding and subsequent application of parent engagement in their teaching role.
Congratulations to Veronica Ishak, recipient of the 2020 Council of Catholic School Parents Pre-service Teacher Scholarship.
On 4 December 2020, Peter Grace and Dinidu Illangakoon, Donor Relationship Manager, Advancement & Alumni, Australian Catholic University, met with Veronica Ishak and Liz Devlin, Principal, at Mother Teresa Primary Westmead.
Veronica is one of two kindergarten teachers teaching the 60 students. Veronica is delighted she is able to continue as their teacher in 2021 when the students progress to Year One. "They are such a great bunch," she said. "So good, I love them."
Veronica understands the vital link between parents and teachers and students. She explained to us how she interacted with and established relationships with parents when students were required to undertake schooling at home due to Covid-19. Mother Teresa Primary uses an interface called Sea-Saw to communicate with parents. Students' work can be uploaded to Sea-Saw to share with parents. Veronica telephoned the parent/carer of each child to introduce herself. Making the calls enabled her to better understand each child and adjust learning strategies accordingly.
We asked Veronica about some of the highlights and challenges of teaching Kindergarten at Mother Teresa Primary. She said that an early challenge was adapting to an enquiry led learning approach, rather than the teacher led learning approach of many of the existing teacher training programmes of study. Collaborating with experienced mentor teachers and the stage coordinator helped Veronica adapt to this form of teaching. Venonica was delighted to see how the students had developed during the year. "It was great to see them develop and gain independence during the year."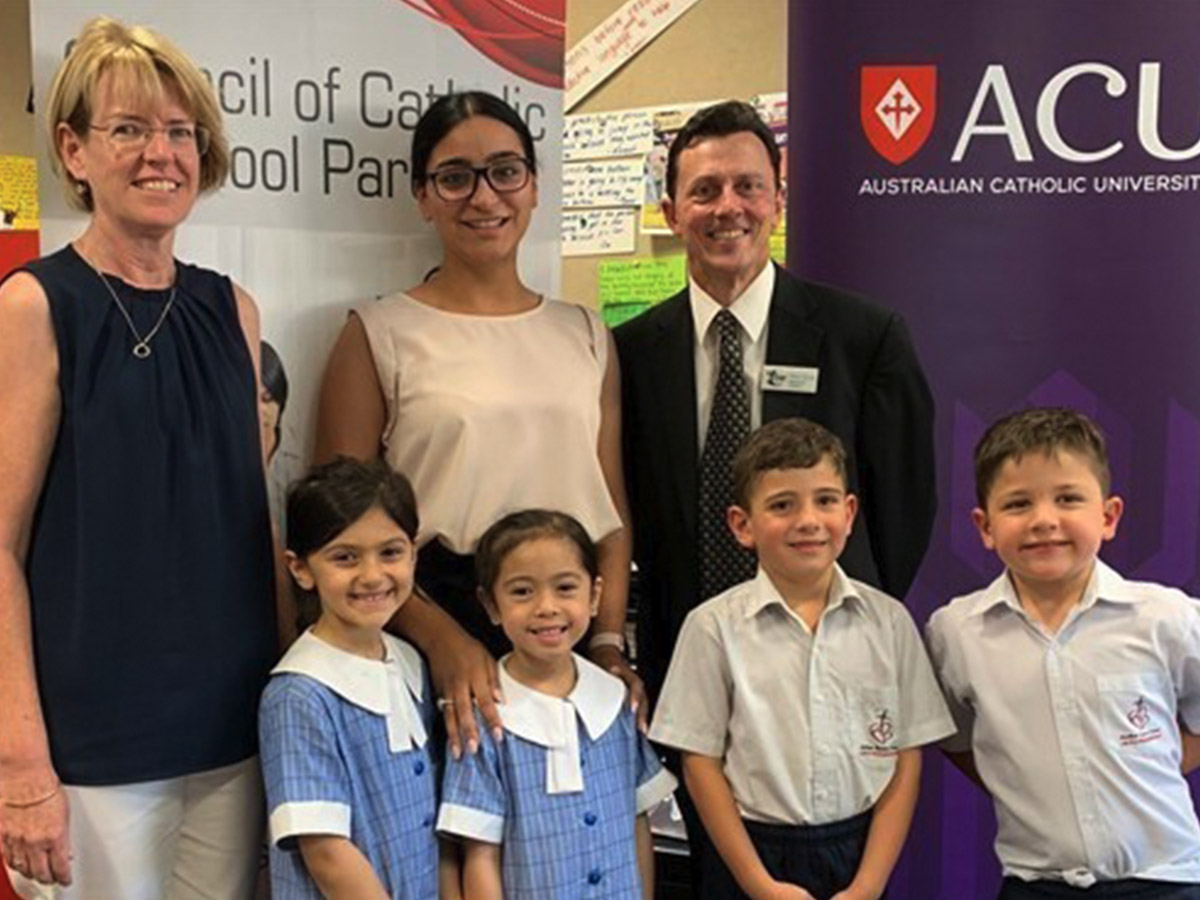 Liz Devlin (Principal), Peter Grace, Veronica Isnal and children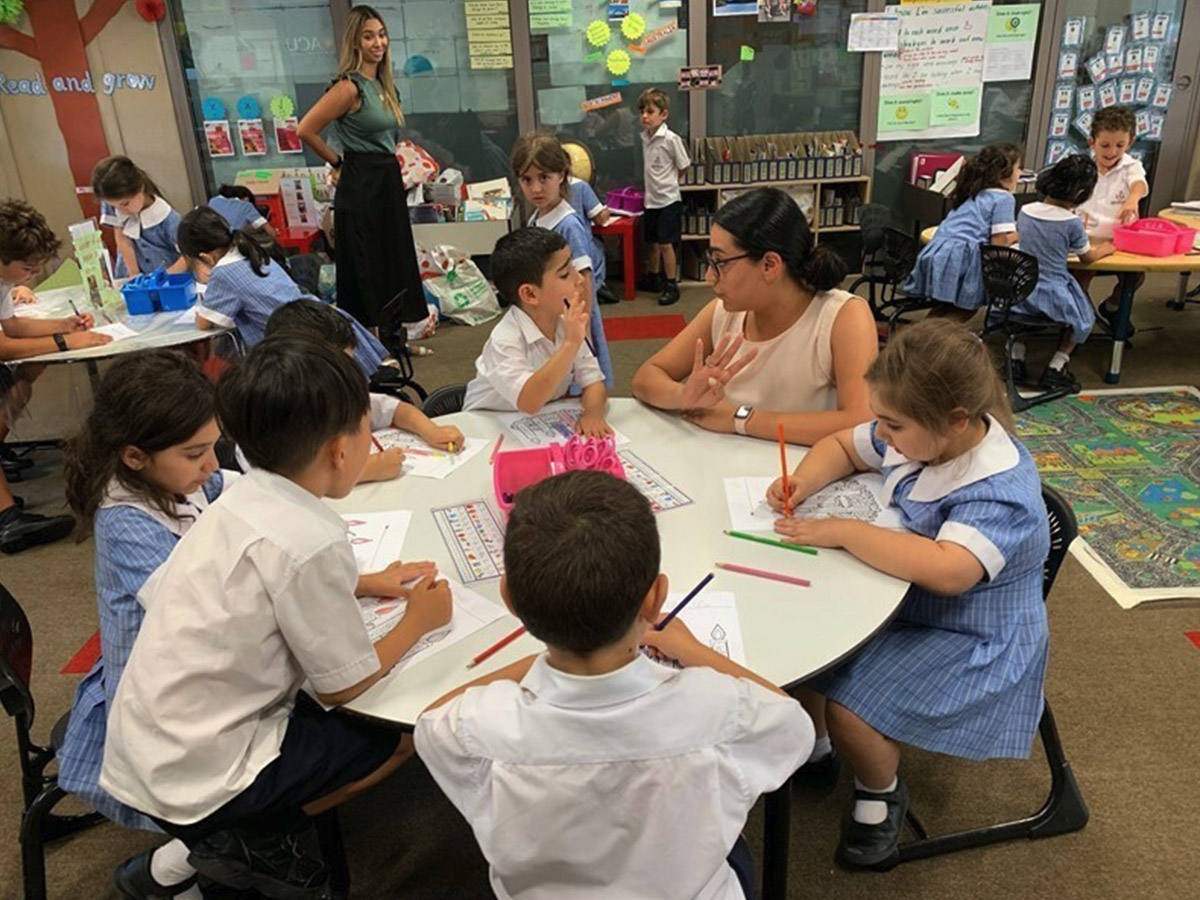 Great children and classroom Mother Tersea Primary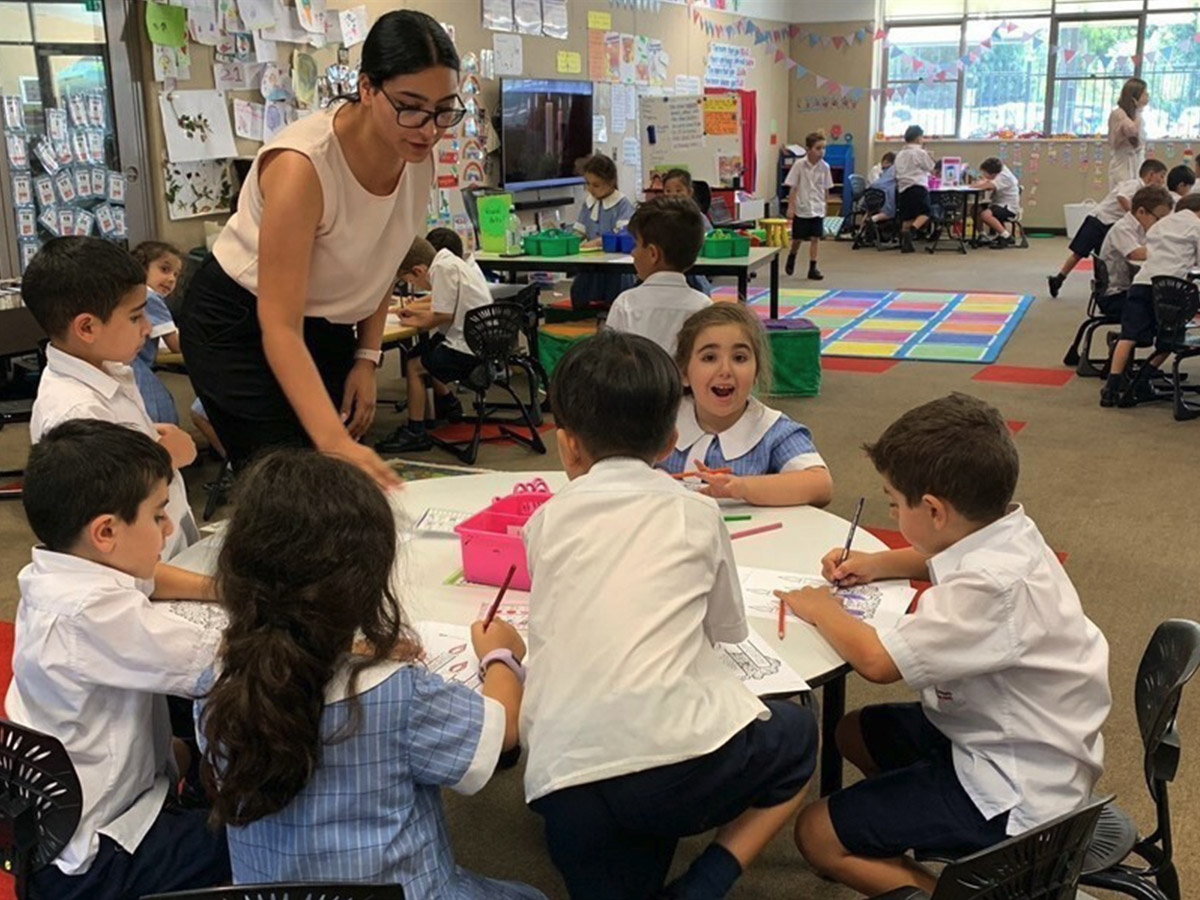 Veronica with children
---
Learn more about Mother Teresa Catholic Primary Westmead